1611306: UPDATED ! Top Floor, 2BR/1BA with Amazing Views of Downtown & TCF Stadium!
---
1611 Pleasant Street, Unit 306, Lauderdale, MN 55108
June M/I Special !

This exact apartment is a 2BR/1BA… was updated 2 years ago, but will have all new Stainless Steel appliances - all new kitchen and bathroom soon !! It has one of the best views of downtown Minneapolis from 3rd floor !! Rent is normally $1350… However, this apartment is on the top of the remodel list, so I have lowered it to $1300 during the Remodel !

City Gables has one 1BR floor plan and three separate 2BR floor plans to choose from. Our price range for our 2BR's is $1100 to $1450...

If you are interested in another layout check out our website, www.zpg.com or email us at rent@zpg.com for our current availability.

City Gables is an award winning company and our residents are a huge part of why we win each year- our residents are amazing! City Gables is an extremely engaged community. We are a small quiet secluded neighborhood and our residents love it here! We are very much respected throughout our community as well.

Each individual apartment pays for their own utilities. Electricity is paid 100% by the resident- it is metered and billed to each apartment separately (by tenant usage). Water, Trash & Gas are 100% paid by City Gables first, then AUM bills back each resident at a discounted rate, and 2 months in arrears. Monthly average peaks and valleys with the seasons, but is usually $25-$125/month, depending on number of occupants in the apartment, gas consumption, and whether or not heat is on. If you were to add up each month's bill and divide it by 12, to get a monthly average, it's around $40 - $60 a month. Example bills are available in the office.

- Our Security Deposit is our special. On approved credit (OAC) the deposit is $300. The application fee is $50 per adult.
- Our Pet Policy is a fully refundable $150 Deposit with $25 per month in Pet Rent. We accept Cats. No Dogs allowed.

Each apartment gets:

-one free underground, heated parking space – and free above ground parking for extra vehicles.
-Free use of the clubhouse & pool - the Clubhouse is a full blown community room with all comforts of home, including FREE cable and wifi.
-Our POOL is outdoor-heated with a spacious sun deck !!!
-Free storage locker (storage rooms, laundry rooms & trash chutes are on EVERY level, in middle of the building).

City Gables is 5 blocks from the University of Minnesota St. Paul, and 5 miles from the University of Minnesota Minneapolis. There are several Metro Transit & UofM Campus Bus stops within blocks of our door.

Apartments on 2nd & 3rd floor facing West have spectacular views - beautiful trees and the Downtown Minneapolis skyline! We have a community garden, a clubhouse and pool in our community. Each floor has the Laundry Rooms, Trash Chutes and Storage Rooms.. the Elevators are in the middle of each floor for easy access for all our tenants. The outdoor heated pool and underground heated parking are awesome with our ever changing Minnesota climate.

Thank you again for your interest in City Gables! This truly is a great place to live, we are very proud of our community, and we hope to see you in the near future!


Square feet: 865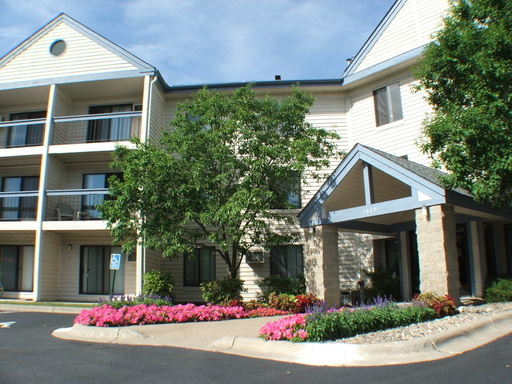 Amenities
Updated Appliances and Lighting
One Free Underground Heated Parking Space per Apartment
Amazing views of Downtown Minneapolis
Heated Outdoor Pool
Free use of the Clubhouse- cable & Wifi
Central Elevators
Storage Locker
Trash Chutes on every level
Community Garden
Rental Terms
Rent: $1,250.00
Application Fee: $50.00
Security Deposit: $300.00
Map of 1611 Pleasant Street, Unit 306, Lauderdale, MN 55108
Contact Us
ZPG Companies, LLC
(651) 645-4222